In the Dataddo app there are four different statuses/modes of sources:
Live (green)

Reconnecting (orange)

Broken (red)

Inactive (gray)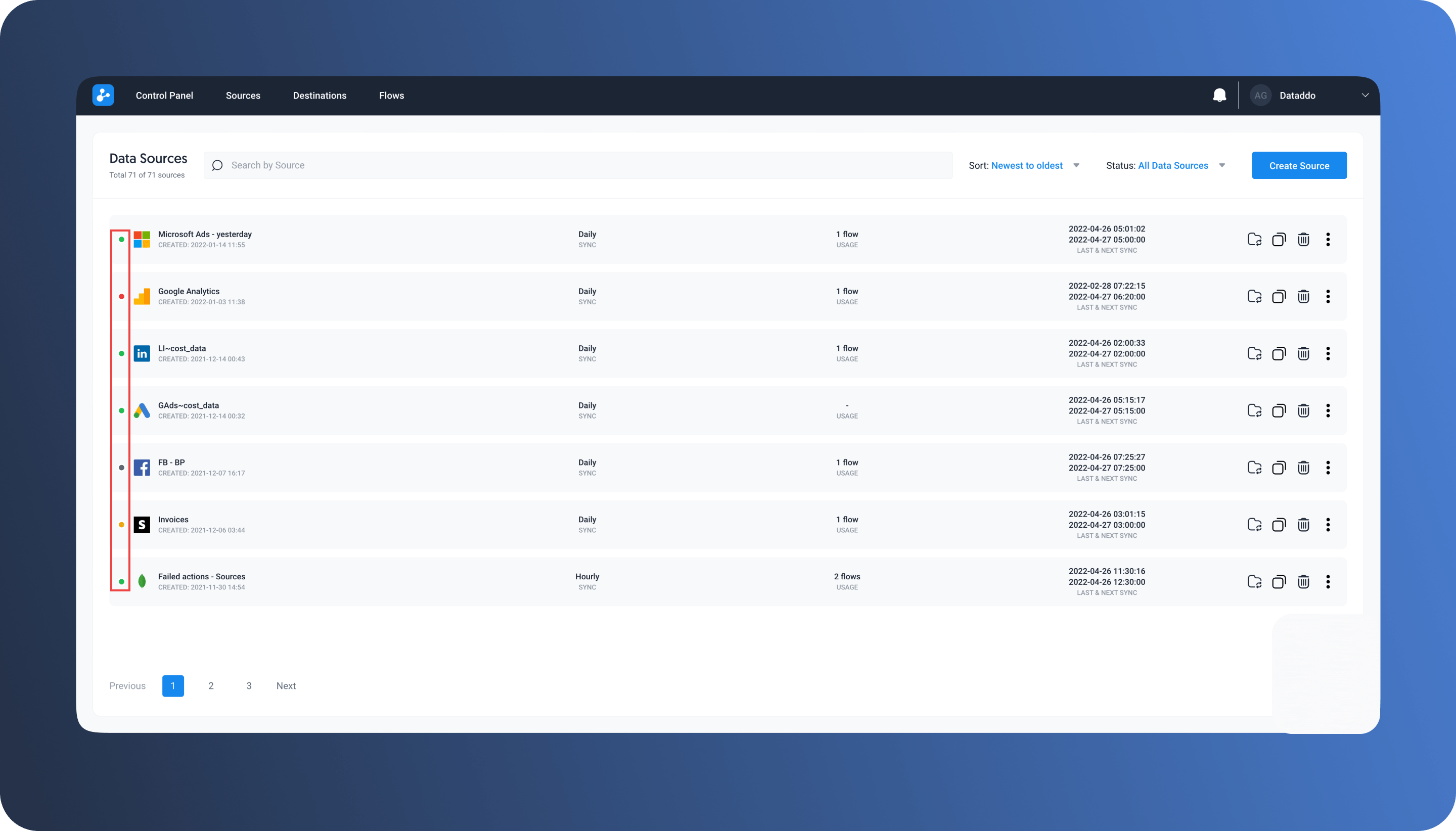 When you create a source, it is live. If Dataddo tries to extract data and we succeed, it will stay live. If it fails it will get into the reconnecting state and we will try 2 more times. If it is successful, the source will return back to live. If the extraction fails for the third time, it will get broken. If a source is broken, it needs to be restarted (and fixed if needed) manually. Once it gets restarted, it returns to live mode.
A source can be inactive only if we put it into the inactive mode from the backend.
---
Was this article helpful?
---
What's Next