How to Fix a Broken Source
How to Fix a Broken Source
---
When a source is in the Broken state, the system no longer attempts to take a data snapshot from the service. To recover the source from this state you must run the Debug command and restart the source.
Sign in to your Dataddo account and click on Sources at the top of the page.

Click on the three dots to the right of the source you want to duplicate. Select an option to Debug. The debug command will run for a few seconds.


If you see status OK, click on Cancel. You can now proceed and reset the source as per the next step. If the source is still broken, try to reauthorize the service.


Click on the Ad-Hoc data load icon to force a data load.

We recommend loading yesterday's data. Choose the snapshot-keeping policy aligned with your source and destination configuration.
5. Once set up, write CONFIRM and click on Load data.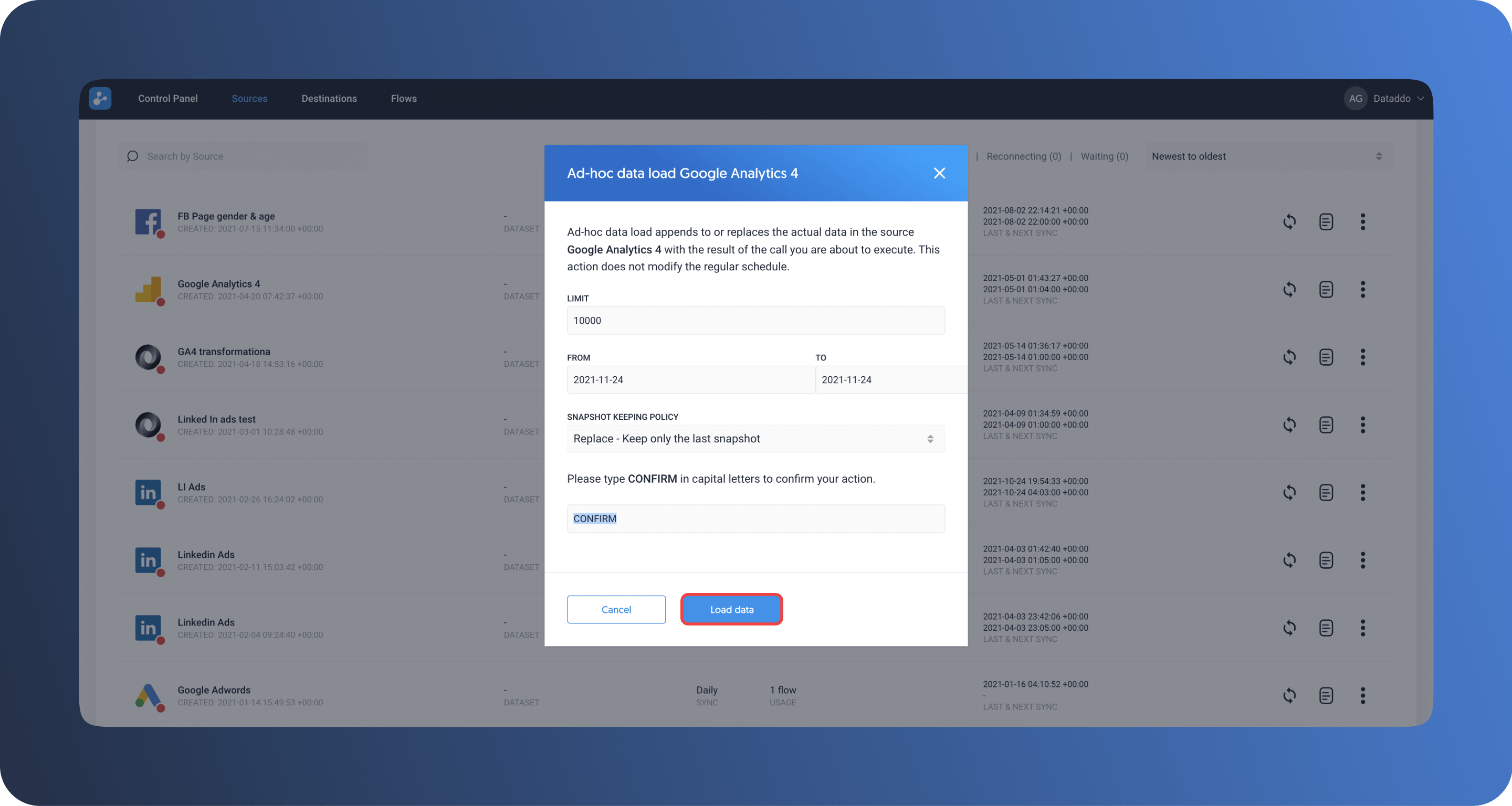 What snapshot-keeping policy to choose to reset a broken source? It depends on the existing snapshot settings of the source and the destination.
If the source has a snapshot keeping policy set to Last snapshot (and it is most probably connected to a data warehouse), then you should do choose to Replace for the ad-hoc data load.
If the snapshot keeping policy is All snapshots, we recommend to Append.
---
---
Was this article helpful?
---
What's Next